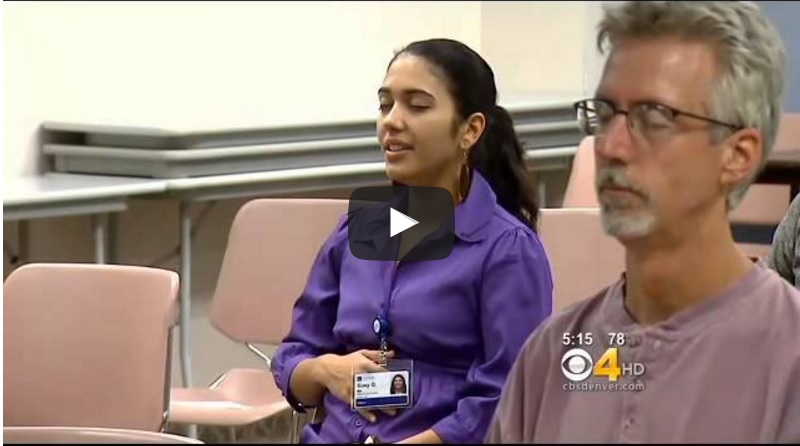 The 30-Day Mindfulness and Resilience Challenges are a great way to engage your staff with daily practices that will change their brains and behavior to become more resilient.
These challenges can be given as a follow-up to any of Diane's programs, to reinforce the content or as an introduction to mindfulness or resilience.
Lutheran medical takes the Mindfulness Challenge
The 30-Day Mindfulness Challenge promotes the practice of daily mindfulness to reduce stress and anxiety, improve performance and productivity, and increase happiness with a greater sense of peace, presence, and overall well-being.
Organizations have decreased the stress levels of their employees an average of 32.8% in just 30 days with this unique challenge to practice mindfulness. With a commitment from each participant to practice a minimum of 5 minutes a day, the challenge offers a variety of guided simple and accessible mindfulness practices including deep breathing, movement, letting go, and body scan.
The Challenge also includes:
Promotional campaign
Introduction meeting with leadership team
Pre-challenge online stress assessments
Instructional kick-off day
Daily texts or emails with mindfulness practices and tips
Unlimited email support
Post-challenge online stress assessments with full analysis and report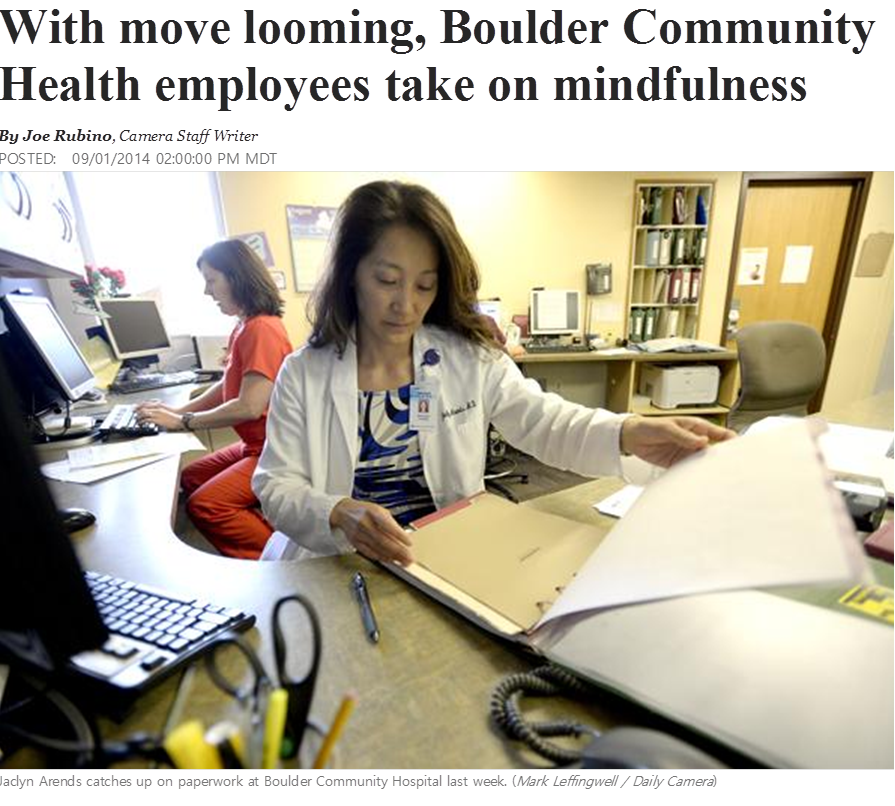 From ambulances bringing in gravely injured patients to constant dealings with insurance providers in a changing health coverage landscape, there are numerous sources of stress in every hospital. Click here to read more.
"The Mindfulness Challenge was quite successful at BCH for several reasons.  One, Diane made the process very easy and accessible for staff.  Two, Diane's approach was non-judgmental, energetic, and encouraging.  Finally, the staff really needed easy tools to help them be more resilient in today's busy, stressful caregiver environment.  I personally participated and I can attest to the positive outcomes and ease of incorporating mindfulness into my daily life. "

 Jacqueline M. Attlesey-Pries, MS, RN, CENP
Chief Nursing Officer, Vice President Patient Care Services
Boulder Community Health