Top Ten Ways to Create Overwhelm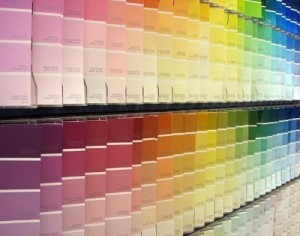 Before I started my painting project, I had no idea Sherwin Williams alone boasts having over 15,000 colors "for every mood, space and project". And it doesn't end with just one color because there is the ceiling and the trim and the woodwork and the shelving and the fireplace and the accent wall and the adjoining rooms to consider. One also has to consider the character and time period of the house. Whoa! Too many choices! All of a sudden a simple painting project turned into an overwhelming task, before we even began!
I used to think overwhelm was a simple individual choice until I discovered there are many choices we make that come way before we ever get there. Like many things, it seems to sneak up on you and all of a sudden, when you aren't paying attention, you find yourself pushed over the edge and carried off by the sea of overwhelm!
Here is my top 10 list to create overwhelm which I was painfully reminded of during my painting project:
Have LOTS of options, and keep looking for more from magazines, websites, and paint store(s).
Solicit opinions from everyone you know (or even don't know), including friends, family, and "experts".
When you can't decide, (i.e. paint color) force yourself to make a decision anyway.
Skip meals and get less sleep than you need to be sure to run on empty.
Underestimate the amount of time it takes and be sure to invite dinner guests over the day you think you'll be done.
Compare yourself to everyone else and keep asking, Why is this taking me so long?
Start more than one project (room) at a time to create more physical chaos and disorder.
Focus on how much more work, time, and energy it is taking instead of one step at a time.
Keep saying as many times as possible, I feel so overwhelmed.
Do not practice any mindfulness qualities including beginner's mind, patience, acceptance, or letting go.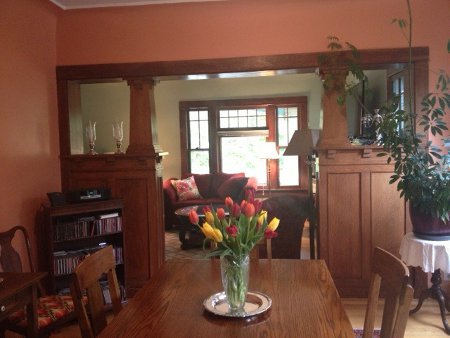 This top 10 list is the OPPOSITE of practicing mindfulness because focusing on the present moment helps you avoid overwhelm instead of creating it. While I love the fresh look of our living (and dining room), I didn't love the process. My next project will not be so overwhelming because I will approach it more mindfully. I hope you will too!