Your Giving Starts with Receiving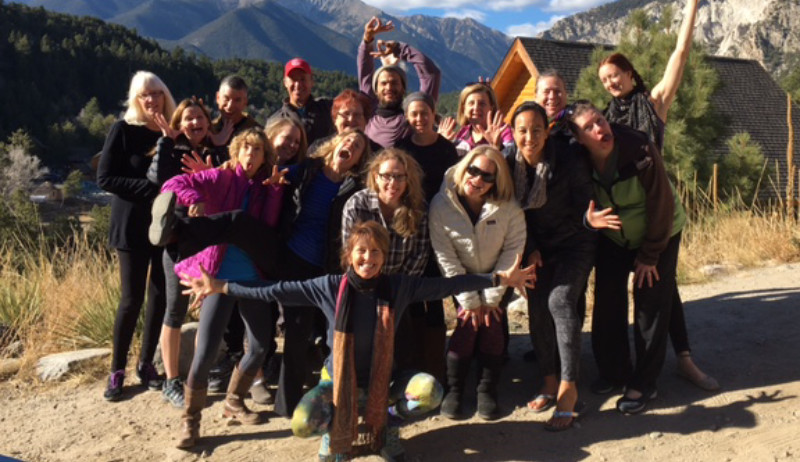 At my Yoga Mindfulness Retreat last month at Mount Princeton Resort, many of the participants worked in healthcare, and all were caregivers in one way or another. There was a consistent theme for everyone's intention for the weekend and that was self-care by making time and space for themselves. In other words, receiving instead of giving.
Receiving is a critical component part of compassion (loving-kindness) and for many of us, much more challenging than giving. Sometimes giving can feel more familiar, accepted, and philanthropic. And yet, all giving starts with receiving.
We all know you can't give what you don't have. To experience your most authentic, meaningful and fulfilling holiday this year, focus on receiving BEFORE giving to others like:
Time to yourself, an hour, a morning, or entire day!
Sleep, especially with increased activity and eating and drinking.
Letting go of traditions and rituals that no longer work.
Compliments with a thank you instead of a dismissal.
Gifts with a thank you instead of guilt or comparison.
An open heart for everyone, even if they don't want it.
Forgiveness for yourself or anyone else in your life.
Boundaries with engaging in topics, conflicts, and opinions.
Love, peace and calm by surrounding yourself with supportive and caring people.
When you come from a place of abundance physically, mentally, emotionally, and spiritually, you will have more to give from an open and genuine heart. It feels good, choosing something you want to do, instead of obligated to something you have to do. This brings not presents and more stuff, but presence and more loving-kindness.
Focus on receiving and experience your most compassionate holiday season ever. You deserve it and the world needs it now, more than ever.