3 Ways Taylor Swift is a Self-Leader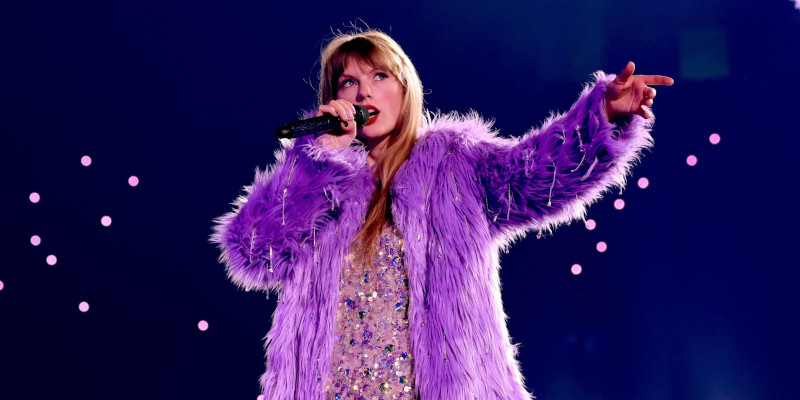 My husband and I took our granddaughters, ages 11 and 13 to The Taylor Swift Eras Tour movie a couple of weeks ago. While I wasn't an official Swiftie, I was more excited to see her 3½ hour concert in a theatre than our granddaughters! I am a relatively new fan to Taylor, but have been enamored with her amazing talent, business integrity and popularity, and wanted to experience her myself.
Taylor Swift is a Self-Leader because she has:
1. The Compassion to Connect.
Taylor's first words when she came on stage were, "This is the most extraordinary experience of my life. You are the main characters in this film because you cared so much about these shows". Her kind words connected us all, the concertgoers, the theatre audience, and her band and dancers in those first moments.
2. The Presence to Engage.
I love live entertainment and noticing not only how engaged the performer is, but how engaged I am. Taylor was completely present during every moment of her performance, treating each one of her 44 songs as brand new with a fresh energy and playful enthusiasm. Her engagement kept my attention for the entire 3-hour movie.
3. The Energy to Perform.
Her physical stamina and endurance for the concert was impressive. She obviously has a rigorous training schedule to stay in such great physical shape. I also know she makes good decisions regarding her nutrition, hydration, and downtime (she journals every day and travels with her cats). In other words, she makes herself a priority with recovery so she can be her best at every show.
Taylor ended with one of my favorite songs, Karma, and the audiences in the stadium and our theatre went wild! Most of us will never perform onstage to thousands for sold-out stadiums across the country, but we can all learn from a rockstar who models Self-Leadership with her practice of compassion, presence, and recovery. Maybe I am a Swiftie after all.