Care for COVID with Recovery: Normalize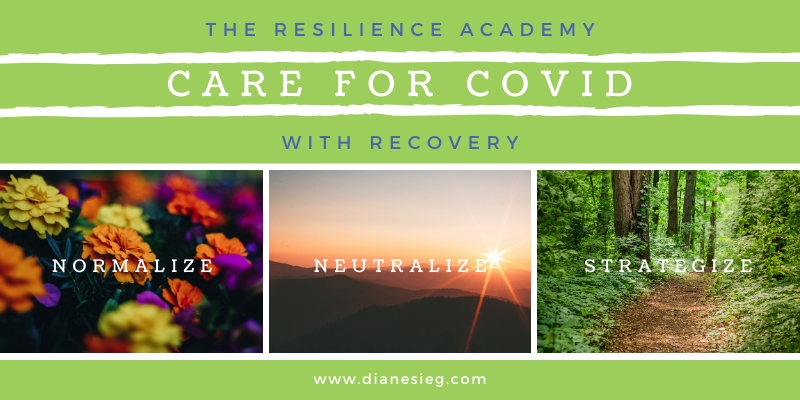 There is nothing wrong with you. We have all been traumatized on some level with this crisis and as with all trauma, our humanness and vulnerability are exposed. These are recent comments I have heard from healthcare workers that reflect this:
I just want things to get back to normal
I feel so helpless, I can't do my job the way I want to
I'm fine, I'm fine, I'm fine…
I didn't take care of any COVID patients and I feel guilty
Why am I so tired, grumpy, or sad?
I just want to feel like myself again
I dread going to work and I dread going home
I'm not sure I want to do this any more
I don't feel like seeing or talking to anyone
I binge on wine and Netflix to escape
If any of these feel remotely familiar, you are not alone, and you do not have to figure this out by yourself. When you reach out to a coworker, supervisor, EAP, Chaplain, or Code Lavender Team for support, you normalize the need and give others permission to do the same. You also take the first step toward your growth and healing which is not a weakness, but a strength that builds your resilience.
There are 3 phases of COVID Recovery created by the Resilience Academy and the first phase is to normalize.
Next week, I will discuss phase 2, Care for COVID with Recovery: Neutralize.
In case you missed any part of the entire series, Caring for COVID