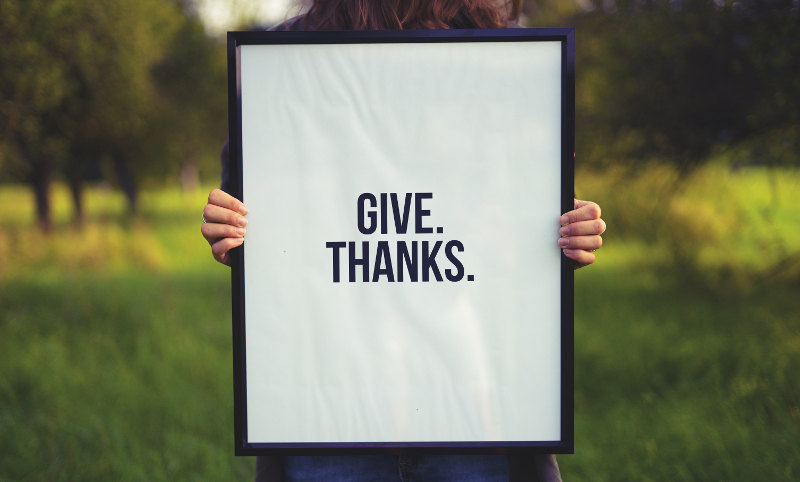 Last week I was in ICU at the bedside of my dear friend with septicemia and endocarditis. She looked so small and fragile in that big bed, hooked up to multiple medicines and monitors with a constant entourage of providers poking, prodding, and asking numerous questions.
I felt incredibly sad and anxious, with the severity of her condition and how helpless I felt as a mere bystander. Then I noticed how upbeat she was, practicing her great sense of humor by joking with the staff. She and her husband were so grateful to have a confirmed diagnosis and treatment plan.
Gratitude changes our perspective because having an appreciation for the full spectrum of life (Buddhism calls this the 10,000 joys and 10,000 sorrows) completely shifts our focus. Whatever we focus on expands, and when we choose gratitude, we focus on the abundance, opportunities, and possibilities. It is a powerful resilience skill because it makes us more positive and less anxious and expectant, no matter what situation we are facing.
How grateful are you?  Here are 5 questions to ask.
Reframe

What can I learn from this?
When you are feeling anxious, disappointed, or uneasy about something (like a change you have no control over) you can choose to focus on how bad it is, or what good can come from it.

Record

What am I grateful for today?
Keep a gratitude journal and start every day by writing down 3 things you are grateful for and why.

Reflect

What is the BEST thing that happened to me today?
Ask this open-ended question at dinner with your family or friends to start the conversation. It's a great perspective to practice, even if it's acknowledging gratitude for an ordinary day, free of drama or conflict.

Reach Out.

Do I express my gratitude?
Write a thank-you note, make a phone call, or visit someone in person to tell them how much they mean to you.

Repeat

How often do I need to practice gratitude?
Like all resilience skills, we need to commit to gratitude every day. It's important to practice on the uneventful days so we can practice on the more difficult ones.
The practice of gratitude is simple and changes everything. I am grateful my dear friend has access to medical care that will take great care of her in the coming weeks. I am also grateful for you, a vital part of my resilience community, and would love to hear what you are giving thanks for in your life today.