5 Signs of NOT Taking Good Care (of Yourself)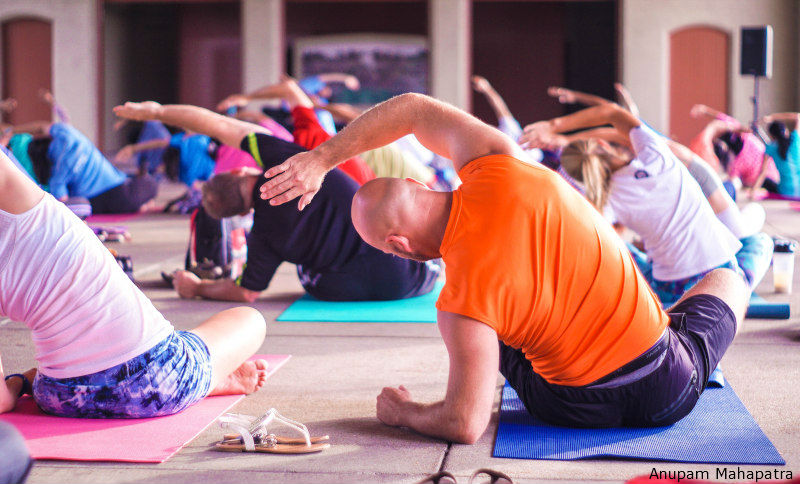 Last month I wrote about recovery and since then I had another opportunity to learn and grow, (aka practice resilience). I required laser eye surgery for a torn retina, which can be literally blinding if not attended to, and the brief procedure was uncomfortable but painless. The recovery was another story.
I was instructed to rest my eyes and not read anything for 2 days and refrain from strenuous activity for 7. No big deal, I could handle a couple of days of unplugging and a week without yoga, right? By day 5, (when I finally started to feel like myself again), I completely overdid it, which sent me right back to a dark room, eyes closed and filled with frustration.
At first, I obsessed about all the things I couldn't get done with this set-back and then I started ruminating on everyone and everything else which served as a convenient distraction to the real problem: I had not taken care of myself and I was not showing up the way I wanted to.
5 Signs of NOT Taking Good Care
Unwarranted fears regarding money about everything from my car payment to the veterinarian bill.
Picking at my fiancee, focusing on how he should fix a window faster or market his business better.
Complaining about even the fun things I have to do, like meet a friend for lunch, or hike in the mountains, because I am too busy.
Ridiculous impatience with myself and everyone else because it's all taking so long.
Difficulty getting to sleep or staying asleep because I am so wound up from all of the above.
Do any of these sound familiar to you? Not taking care of ourselves is the selfish practice that keeps us distracted, stuck and miserable. When we feel too busy or too anything else not to take good care, we can't show up as our best.
This may seem obvious to you, but knowing it is not doing it. The next time you find yourself worrying, picking, complaining, impatient or not sleeping, try looking no further than yourself to take good care.