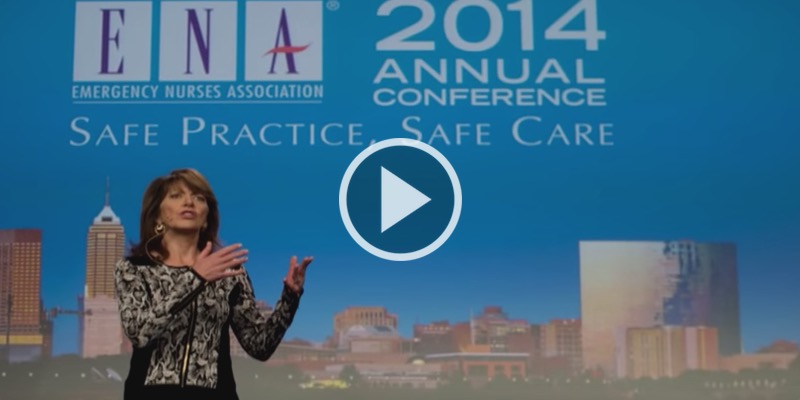 Before any program, Diane conducts interviews with participants at all levels in the organization to better understanding the current challenges and stresses. This enables her to connect with her audiences with a greater understanding and more meaningful content.
Following her keynote, Diane offers a complimentary 7-Day Resilience Challenge for each participant with daily text messages of practices and tips as a follow-up to the keynote content.
STOP Living Life Like an Emergency!
These are challenging times in healthcare with all the change, uncertainty, and complexity.  Burnout is at an all-time high when everything feels like an emergency!
Using real-life stories from her 23 years as an emergency room nurse, speaker, author, life coach and yoga teacher, Diane will show you how to get out of the emergency room of life by using practical resilience skills that change your mind and train your brain to:
Become aware of your current state of emergency living
Reduce your stress and anxiety in the moment
Increase your ability to focus, connect, and problem-solve
Improve your overall well-being by remembering what matters most
"You were speaking directly to me today, how did you know?"

RN, Banner Health
Reclaiming the Spirit of Nursing
Do you remember when you first decided to become a nurse? For most of us, the decision was a defining moment—not only for you, but for every hand you have held, every brow you have wiped and every tear you have shared with patients and their families. But short staffing, increased acuities and the complexities of care provide daunting challenges for nurses everywhere. And sometimes we can lose our spirit in it all.
Let Diane challenge and inspire you to reclaim your passion and pride for nursing with personal stories, practical strategies, and interactive exercises. Understand the importance of mindfulness, resilience, and compassion for remembering why you chose this noble profession and why you stay when you: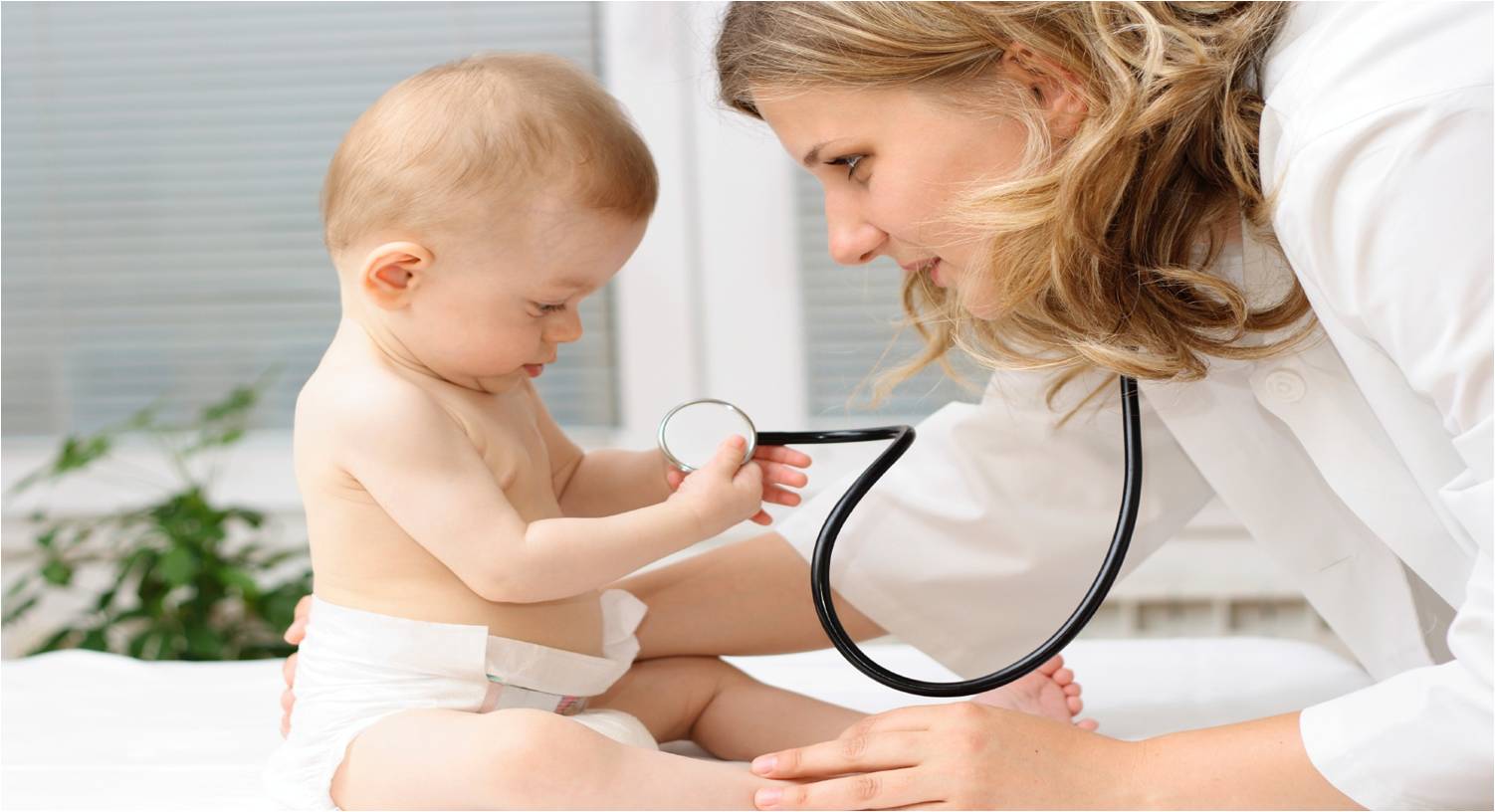 Define resilience and its impact on your ability to cope with your stress levels.
Experience how mindfulness skills can improve your overall well-being.
Create a self-care prescription to reclaim your spirit in your personal and professional life.
Improve your overall well-being by remembering what matters most
"I was so changed by your presentation that I was crying when you had us 'let go' … I want to thank you from my heart and soul."

RN, Inova Health
Chaos to CALM!
Leading in Challenging Times
What do Google, General Mills, Target, Apple, Nike, and Procter & Gamble all have in common? They have engaged their leaders in mindfulness and found it improves productivity, performance, and overall quality of life, both at home and work.
Mindfulness is one resilience skill that cultivates the same qualities that support you to lead with excellence which include focus, clarity, vision and creativity. In this interactive session you will gain an understanding of leadership presence and how to cultivate it every day in your work and life.
This program is designed for all levels of leadership and aspiring leaders in healthcare.
"Diane closed our Colorado Organization of Nurse Leaders annual conference with an engaging and uplifting program that gave us valuable and practical resilience skills we need to thrive in nursing today. I highly recommend her program for Nurse Leaders today, more than ever."

Noreen Bernard, MS, RN, NEA-BC, Program Chair, CONL
7 Habits of Highly Resilient Nurses (Healthcare Providers)
Up to 80% of healthcare providers today report signs and symptoms of burnout, suffering from physical, emotional, or mental exhaustion, undermining motivation and leaving a sense of hopelessness. While stress is characterized by over-engagement, burnout is characterized by disengagement.
The challenges in healthcare today require an intervention and resilience is the intervention. Resilience is not a one-time event, it is our thoughts, feelings, and attitude and determines how we show up every day. It is a skill that can be learned.
Learn the 7 habits of highly resilient nurses that include engagement, extreme self-care, moral courage, and mindfulness and how to implement them immediately into your work and your life in this highly interactive program.
"The whole key to preventing burnout is resiliency."

Maureen Swick, RN, MSN, PhD, NEA-BC, CNO of AHA and CEO of AONE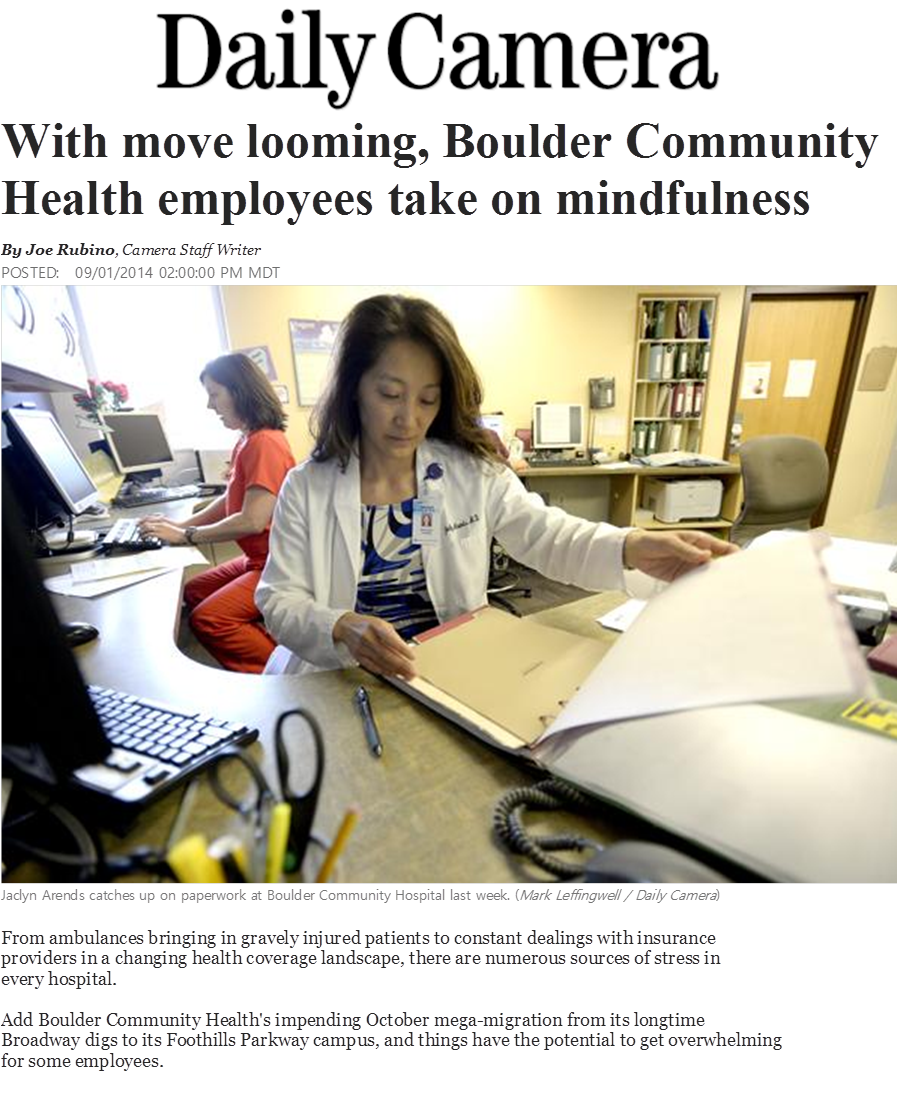 Chaos to CALM in 30 Days!
The Mindfulness Challenge
Organizations have decreased the stress levels of their employees an average of 32.8% in just 30 days with this unique challenge to practice mindfulness. With a commitment from each participant to practice a minimum of 5 minutes a day, the challenge offers a variety of guided simple and accessible mindfulness practices including deep breathing, movement, letting go, and body scan.
The Challenge also includes:
Promotional campaign
Introduction meeting with leadership team
Pre-challenge online stress assessments
Instructional kick-off day
Daily texts or emails with mindfulness practices and tips
Unlimited email support
Post-challenge online stress assessments with full analysis and report
"The Mindfulness Challenge was quite successful at BCH for several reasons. One, Diane made the process very easy and accessible for staff. Two, Diane's approach was non-judgmental, energetic, and encouraging. Finally, the staff really needed easy tools to help them be more resilient in today's busy, stressful caregiver environment. I personally participated and I can attest to the positive outcomes and ease of incorporating mindfulness into my daily life."

Jacqueline M. Attlesey-Pries, MS, RN, CENP
Chief Nursing Officer, Vice President Patient Care Services
Boulder Community Health