5 Ways to Improve Your Wellbeing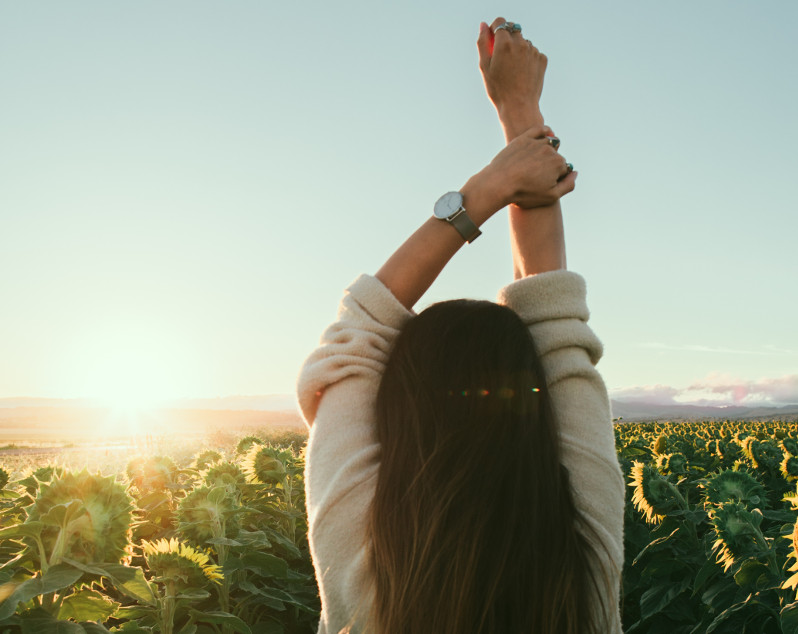 As many of you already know, resilience is not just the ability to bounce back in adversity, but an overall sense of wellbeing. It defines how we show up everyday, in the storms as well as the puppies and rainbows of life.
This is great news. Although we can't control the storms, we can take charge of our own wellbeing. In 2010, Gallup conducted a study on wellbeing and identified five different elements including career, social, financial, physical, and community. Even though these are interrelated, they found 66% of the people studied were doing well in one area, and only 7% were doing well in all five!
You can improve your wellbeing with the following resilience skills I teach at The Resilience Academy!
1. Career
To keep your work meaningful, remember why you do what you do. Identify what gets you excited and engaged and make sure you have something to look forward to every morning you wake up.
2. Social
Seek out people who you connect with in an authentic way, where you feel seen, heard, and valued. Create strong relationships and love in your life with family and friends.
3. Financial
You improve your financial wellbeing by being proactive so that you don't worry and stress about money. Meet with a financial advisor, track your spending, and know your numbers (where your money is coming and going).
4. Physical
First things first. The single most important lifestyle behavior to contribute to your resilience is rest. Start by getting 7-9 hours of sleep so that you have good health and enough energy to get things done.
5. Community
When we are involved where we work and live, we feel like we are a part of something bigger. Join a community at home and work that has meaning for you, like a neighborhood cleanup crew or a professional board.
You get to determine your own wellbeing in these areas by the choices you make. This will empower and support you to ride the storms until your spring garden is ready to sow.