3 Steps to Self-Compassion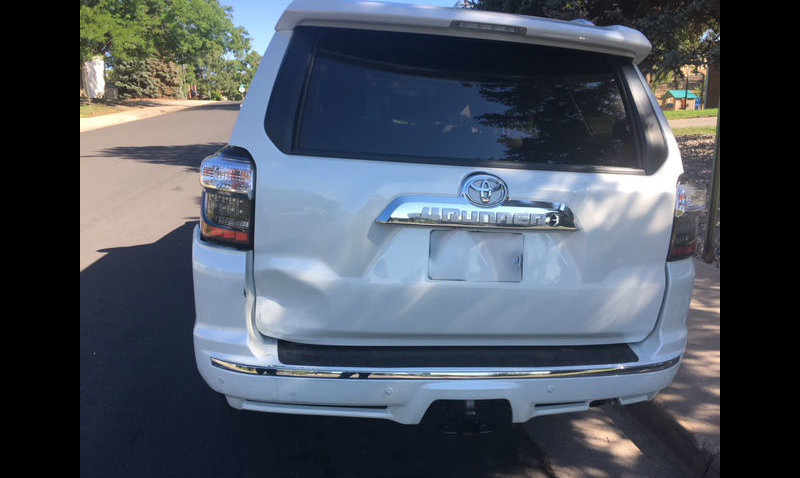 I bought a brand new Toyota 4Runner in January this year. In August, I came to the conclusion it was too big for me and decided to sell it. Two days later, I backed into another car after yoga class–oops! (which is NOT exactly the sentiment I shared when this happened).
The good news is nobody was hurt, the damage was minimal, and I have great insurance. But I did not think of any of this that day. I just kept beating myself up with useless questioning like, Why wasn't I more careful? Why did I park there? Why did I even go to yoga that morning?
Of course, this was an excellent opportunity for me to practice self-compassion, (which I just happened to be teaching that week). It was many days before I could use the 3 Steps to Self-Compassion from expert Kristen Neff. Here they are:
1. Mindfulness
When we are present to the moment, it allows us to get in touch with our struggle and respond in a new way.
Okay, I feel angry, irresponsible, and shame for this accident and wish I could take it back, but it could have been so much worse.
2. Common Humanity
When we remember struggle is part of the shared human experience, we feel a connection with others.
I bet other people have felt like this when they have had an accident and I will have much more compassion for them the next time traffic is backed-up.
3. Self-Kindness
When we make mistakes, we can have a very critical eye and voice, so instead of berating or punishing ourselves, we can give ourselves comfort and soothing acceptance.
I accept my humanness for this mistake and choose a hot lavender bath over binging on Ben and Jerry's, which would only make me feel worse.
Self-compassion is not easy, but I can tell you from this experience, it will change the relationship you have with yourself and everyone else when you practice it.