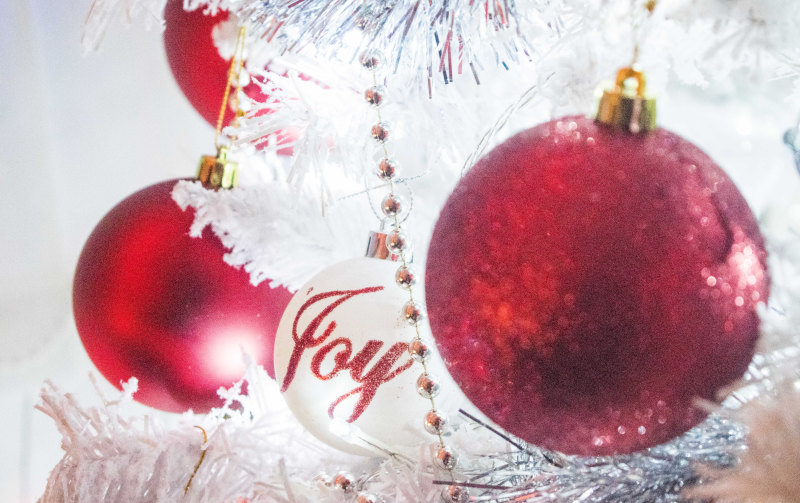 We have trouble saying NO for many reasons. We are good people and don't want to disappoint anyone, we are high-achievers and think we should be able to do it, or we thrive on the immediate rewards of attention and praise. We also may be challenged with NO when we underestimate the amount of time and energy everything takes—from driving across town to writing a newsletter. (I am quite familiar with this one).
I recently found great comfort reading that Steve Jobs, Warren Buffet, and Lady Gaga all said their greatest success and happiness has not been defined by what they said yes to, but by what they said NO. Since we all want joy and meaning in our work and lives, the holiday month is the perfect opportunity to remember we can find it in our NO.
Here are 5 reasons we can find joy in saying NO:
1. Our Yes Has More Meaning
When we say NO to one thing, it makes everything we say yes to stronger, full of intention and energy instead of guilt or dread.
2. We Are More Open-Hearted
When we say NO to what we think we should do and yes to what we choose to do, it comes from our hearts and we feel aligned instead of resentful.
3. We Are More Present
Saying NO gives us the ability to slow down, pay attention, and really connect because we are doing less.
4. We Keep Our Word
I'm sorry I can't is much better than I'm sorry I didn't. Keeping our word to ourselves and everyone else for what is most important requires us to say NO to what is not.
5. We Feel Better About Ourselves
When we live with intention, an open heart, presence, and keep our word, we feel better about ourselves and can cultivate the joy and meaning within.
Finding the joy in saying NO is not refusing every party invitation or growth opportunity, it is intentionally choosing our Yes, with our hearts and eyes wide open. This is what brings joy and meaning to our lives and builds our resilience, for the holidays and beyond.