5 Ways to Be Sick to Get Well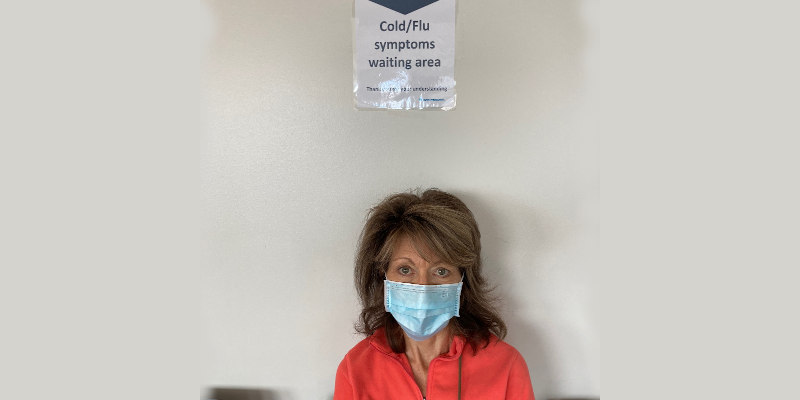 Last month I woke up to a sore throat, headache, and general exhaustion. That day, I proudly surrendered and spent the day on the couch. Day 2: I felt better, but still rested– just to be sure. Day 3: I thought I was over it and stayed upright working all day. Day 4: I crashed again and by day 5, I got a COVID test. It was thankfully negative, but I still didn't feel good, not sick enough to stay in bed or well enough to really do anything.
For almost 2 weeks I was reminded how hard it is to be sick. I fight, deny, and ignore it, doing everything to try and normalize, like make myself eat, sit at my desk, or teach yoga, even though I feel miserable.
Why is it so hard to be sick? Here is what I learned (again) to help me get well:
We feel unproductive and lazy.
Our self-worth should not be based on what we do, but on how we deal with what we do (or don't do).
Instead of focusing on all that you are not getting done, put your energy on the one most important thing, your recovery.

We don't deserve it.
I take great care of myself, have masked since day one of the pandemic, canceled all travel, avoided crowds, and got my flu shot. I still got sick!
No one ever deserves to get sick. Instead of asking, why me, ask, what can I learn about me during my convalescence?

We don't want to let anyone down.
I don't like people to cancel on me, so I am quite stubborn, (to a fault) about canceling ANYTHING. To postpone a birthday dinner or cancel a yoga class feels like I am giving in to being sick.
Illness requires acceptance for us to make our best decisions to get well instead of practicing denial.

We are impatient.
When I feel good I completely take it for granted and when I don't, I think, I don't have time for this! For some reason, I think I should be able to recover faster than anyone else.
Part of being sick is to surrender to our current circumstance and practice patience instead of feeding our ego with shoulds.

We feel vulnerable.
When I am not on top of my game with my energy, outlook, or brainpower, I get triggered. I feel helpless, weak, and small and even like I will never feel good again
Being sick is vulnerable, and also part of being human. We do the best we can to take care of ourselves and when we get sick, we embrace our humanness with self-compassion.
Being sick to get well requires us to practice the self-leadership skills noted above. Self-leadership is choosing how we respond to every challenge in our lives, so we continue to grow and learn about ourselves and show up to be our best, in sickness and in health.